AxisITP really excited to turn your ideas into reality.Do you really want special customization in your websites? We are here to help you out!
Responsive Theme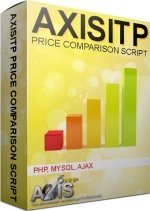 Admin Panel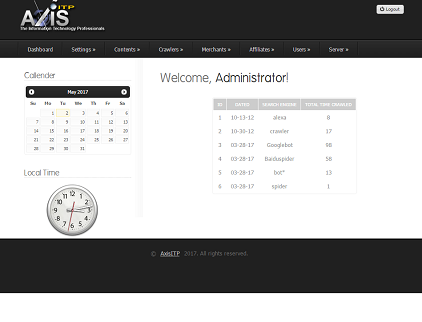 Addons/Plugins
Awards Winning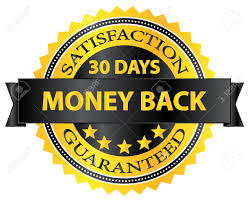 AxisITP Price Comparison Script
AxisITP Price Comparison Script is most popular and up to date script in the price comparison industry. The axisitp is the first company in price comparison industry who launched the admin, merchants, affilaite, user panels and front-end when the script was launched (all in one at once). The script stood great ever in the price comaprison industry. AxisITP price comparison script can be used either you want to use it as a price comaprison website or price comaprison affiliate, merchants engine system. AxisITP price comparison script is very user friendly with great CMS interface in backend side and a common person can use it, even if he/she knows how to use MS. Word!
Modern business technology to make handsome profit!
Kind of Views and Panel List
Eye catching Front-End
Back-end (Admin Control Panel)
Merchant's Panel
Affiliate/Partner's Control Panel
User control Panel
Features / Plugins / Add-ons
Create unlimited categories and sub categories at unlimited depth.
Multilingual
Multi Currencies
Add unlimited products and import unlimited merchants datafeed under the categories.
Automatic thumbnails generator.
Automatic price updater for amazon, cj and ls etc.
Default Amazon crawler for crawling amazon store.
Import products /datafeed with CSV, XML, crawlers and manualy.
Add unlimited merchants.
Auto crawl live datafeeds.
Advance product mapping feature for mapping the products.
Automatic products adding feature with "cron job" (based on few clicks).
Automatically generate SEO friendly pages as well as dynamic with better SEO techniques.
Create unlimited pages on your price comparison website.
Search engine activity tester, monitor all major search engines and their activity on your website.
Affiliate partners datafeed generator. Where your affiliate partners can get the datafeed list from you and they can run their own price comparison website.
Automatic datafeed adder.
Automatic sitemap generator with the ability to generate all search engine compatible sitemap .
Content management system(CMS) allow you to write/update/delete any page i.e. meta tags, keywords, page titles and contents of the pages.
Automatic meta generator (meta description, meta keywords, page titles). Advanced search abilities by price, categories, brand and manufacturer.
Built-in eye catching website designs.
Sponsor links feature for advertisement.
Google search engine feature for searching by using google search.
Google analytics feature for monitoring your website statistics.
Products filter and search refine abilities
Automatic Popular products & Categories feature
Popular products
Affiliate Marketing
Featured products
Popular Categories
Product comparison
Price comparison
Product ratting
Merchant ratting
User wish list
Newsletter
Tell a friend feature.
Spam blocking
Each page custom note feature.
Merchants profile page.
Social Network
Datafeed parser
CSV Importer
and much more...
Plugins to Crawl the Following Shopping Carts.
Creloaded shopping cart plug-in for crawling creloaded shopping cart.
CsCart shopping cart plug-in for crawling CsCart shopping cart.
CubeCart shopping cart plug-in for crawling CubeCart shopping cart.
Interspire shopping cart plug-in for crawling Interspire shopping cart.
Magento shopping cart plug-in for crawling Magento shopping cart.
Oos_shop shopping cart plug-in for crawling Oos_shop shopping cart.
OpenCart shopping cart plug-in for crawling OpenCart shopping cart.
OsCommerce shopping cart plug-in for crawling OsCommerce shopping cart.
OsCommerce version3 shopping cart plug-in for crawling OsCommerce version3 shopping cart.
PhpMass shopping cart plug-in for crawling PhpMass shopping cart.
PhpShop shopping cart plug-in for crawling PhpShop shopping cart.
PinnacleCart shopping cart plug-in for crawling PinnacleCart shopping cart.
PrestaShop shopping cart plug-in for crawling PrestaShop shopping cart.
QuickCart shopping cart plug-in for crawling QuickCart shopping cart.
ShopScript shopping cart plug-in for crawling ShopScript shopping cart.
ShopScript2 shopping cart plug-in for crawling ShopScript2 shopping cart.
SunShop shopping cart plug-in for crawling SunShop shopping cart.
UberCart shopping cart plug-in for crawling UberCart shopping cart.
VirtueMart shopping cart plug-in for crawling VirtueMart shopping cart.
XCart shopping cart plug-in for crawling XCart shopping cart.
XtCommerce shopping cart plug-in for crawling XtCommerce shopping cart.
ZA shopping cart plug-in for crawling ZA shopping cart.
ZenCart shopping cart plug-in for crawling ZenCart shopping cart.
MsAccess database plug-in.
MySql database plug-in.
SQLServer database plug-in.
Merchant XML APIs
Commission Junction (CJ) XML Datafeed
LinkShare XML Datafeed
Amazon XML Datafeed (Default Installed)
Ebay XML Datafeed
Shopping.com XML Datafeed
Kelkoo XML Datafeed
Shopzilla XML Datafeed
Google XML Datafeed
Demos
Service
Lifetime free technical support.
2 years free bug fixes (if found any). 
One month free customization (Like unique template/design or functionalities). Please get in touch with us for more details!
Lifetime license.
2 year free Updates/add-ons (Every month upgrade version launched).
Free Installation.

Installation Requirements
PHP Minimum 5.x.x/ MYSQL latest
IonCube
Domain Name
Admin Panel login details
http://www.pricecomparisonscript.info/admin/login.php
Username: adminadmin
Password: adminadmin
We deliver you price comparison script within 24 hours. However we don't sell software like readymade tea-shirts, if you are looking customizations i.e. Unique template or unique functionalities so please let us know and we will customize it according to your requirements. If you have any questions please see FAQ, If you have any further question please contact us.
---
ProfessionalMost PopularOld Price $1000 USD
Now $500 USD Only
Unlimited Products
Unlimited Categories
Unlimited Merchants
Responsive Theme
One month free customization*
So many Advance Functions
Custome VersionLet us know
Looking for Developer Version?
Looking for Customization?
Custome Functionalities?
Custome Design?
Logo etc?
---
Responsive Theme
Responsive Web Design makes your web page look & feel great on all devices like (desktops, phone and tablets).
e-Commerce
E-commerce is the buying and selling of goods and services in either as business-to-business(B2B), business-to-consumer(B2C), consumer-to-consumer(C2C) or consumer-to-business(C2B).
Mobile Applications
AxisITP Build mobile softwares, mobile web apps and mobile hybrid apps.
Logo Designing
The logo is your company's personality which speaks about your business to the world.
SEO
AxisITP utilizes the practice of search engine optimization to increase the amount of visitors to a Web site by obtaining high-ranking placements in the search results page of search engines (SERP).
Technical Support
We are here to support you in your project.
Our Testimonials
AxisITP was very knowledgeable and nice people. great workers and high skilled expert to work with. I highly recommend them to anyone! .
He is the best worker I have worked with. I have been developing for 10 years and I have not worked with a smarter worker.
He's the boss! What an amazing worker! He impressed me beyond my imaginations! and my imagination is pretty good! He is like the superman of workers!
very nice and quick work.
AxisITP has done an excellent job with the website and I would hire them again.
AxisITP was a great group to work with! They have been very patient with me considering I wasn't able to make up my mind in the beginning. Once we finally got things straightened out they did a great job of turning my idea into a working webpage. If you need a website done you should pick Salman Abid and his group because they will do a great job for you!
Should be rated 11. Very patient and worked hard to complete the job. Communicates well and worked beyond scope of work due to glitch in my mySQL/PHP files that he worked around.
A very attentive person that looks into all the details! Highly highly highly recommended! Professional at work is very different!!!
Once again - job well done - exactly as requested and very helpfull - would recommend to anyone
A+ If you need a tempate done then this is your man, hope to use again in the future.
Got the job done as expected, all problems sorted and good communications A++++++ Recommended
Excellent responsiveness to feedback and quality work!
This coder provided a high quality solution and reacted quickly to my questions as the project progressed